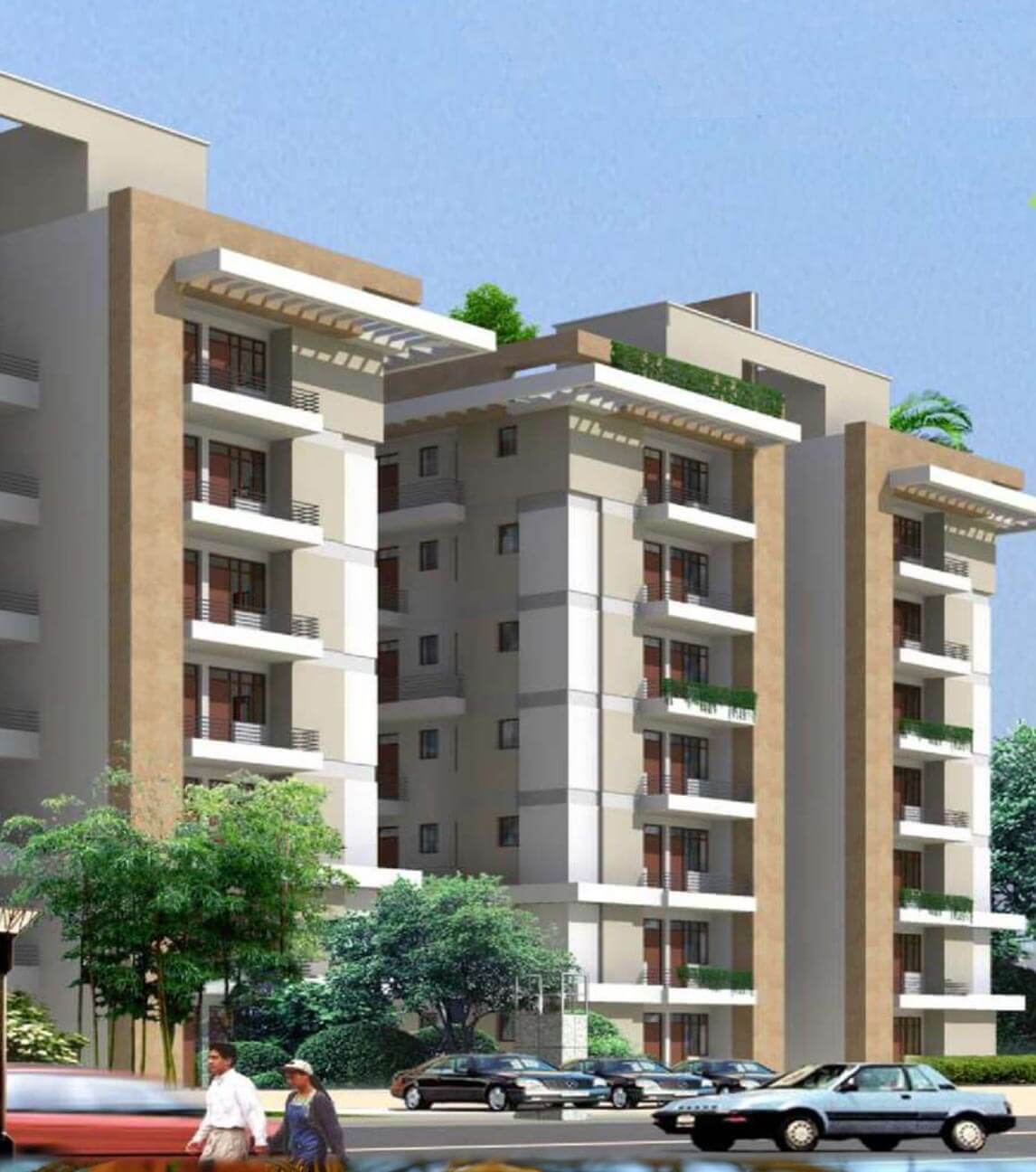 Kohinoor Garden

Shyam Vihar Colony, Dada Badi Marg, New Sanganer Road, Jaipur
Experience luxury at its best...
Nestled in the lush green environs of Jaipur, the Kohinoor Garden project is a unique venture undertaken by the Trimurty Builders. Depicting a paradigm shift in the way of living, this project features all modern amenities and facilities to give you the best of luxury and comfort. Unlike most housing projects, the Kohinoor Garden project is a beautiful amalgamation of intelligent construction and effective landscaping.
A most modern unit with most modern amenities
The construction of the project has been carefully designed so as to ensure that all modern luxuries and amenities are included. All 1 BHK studio apartment, 2 BHK, 3 BHK or 4BHK flats have large ventilated spaces that allow free passage of air and sunlight.
Ideal location, great connectivity
New Sanganer Road is the hub of residential and business projects. Be it the airport or the bus station, all major areas in the region can be reached within a matter of 10 minutes.
1Bedroom, Studio Apartment
2Bedroom, Living, Dining, Toilets and Kitchen.
3Bedroom, Living, Dining, Toilets and Kitchen
4Bedroom, Living, Dining, Toilets and Kitchen
71% open area Balconies with every bedroom Full-height windows for uninterrupted views Gymnasium with latest equipments Badminton Court & Games Room (Indoor) with Table Tennis, Carom, etc. Party hall with pantry Traffic-free Kids Play area & seating for old people
5 minutes from Airport
20 minutes from Bus Stand & Central Railway Station
7-10 minutes from 5 Star Hotels
5 minutes from School/College/ Hospitals
7-10 minutes from EP, Jawahar Circle
7-10 minutes from Durgapura Railway Station